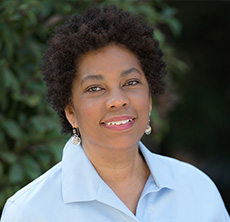 "I give because I want to have an impact on our residents that goes beyond what I do as an employee at Cabrillo. While I feel lucky to be able to work at Cabrillo, I know that EVERYTHING we do has impact. Giving monthly is easy and more convenient – it only took a few minutes to set up. I just built the amount into my monthly budget and then I don't have to think about it. Even small amounts matter: they enable us to provide programs for our residents that they appreciate. Donations mean that we can continue Homework Clubs, ESL classes, health fairs, food distribution, community gardens, and all of the other wonderful activities that bring residents together and help everyone improve their lives."
Denise Bickerstaff
Cabrillo's Director of Business Development & Administration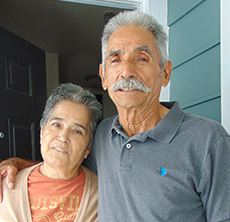 "We are forever grateful to Cabrillo. Our lives have changed 100 percent for the better. We lived in a cramped one-unit apartment where our three daughters took the bedroom and my wife and I stayed in the living room. Once we moved here, our daughters had somewhere to study and their schoolwork improved. Having a nice place to live was a dream, but now it's a reality. Cabrillo provides opportunities for families in need and we hope these programs continue to flourish for other families."
Roberto Lopez
Villa Cesar Chavez resident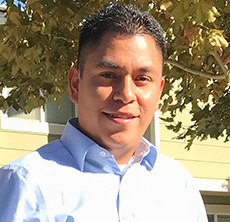 "I decided to give to Cabrillo because my mission in life is to add value to people. In order for me to live this out I have to practice it in whatever way I can. Being generous isn't easy. As human beings we will always find excuses to not give. That's easy to do. However, leaders give. Leaders find ways to serve others."
Francisco Rubio
Cabrillo's Property Manager of Montgomery Oaks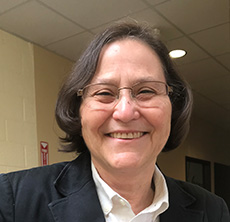 "Being on the Board was one of the most rewarding endeavors of my life. I saw it as a huge opportunity to learn, and I know I have been a more effective affordable housing advocate and land-use attorney because of this experience. It was hard work, but each member had something to contribute and we were focused on the mission. You are not only the face of Cabrillo in the community, but you are the counter culture that can get involved in something bigger than yourself that positively impacts people's lives. Cabrillo is the most successful and well known commodity in Ventura County with respect to affordable housing, and that's a fact. We can use this platform to be the best hope for working people in this county so they have safe and secure places to live and raise their families."
Barbara Macri-Ortiz
Land-use Attorney and former Cabrillo Board Member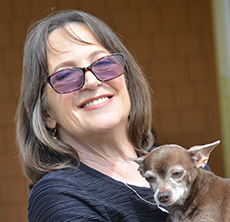 "Camino Esperanza is a little slice of heaven. I've never seen anything like this. I was a homeowner, and I feel like a homeowner again. I love it. I love the back door, the porch. It's like a dream come true, honestly. I really never thought that I would have my own place again, and you've really made a dream come true for me. It truly restored my life. You have no idea what you folks did for the seniors here. I can say is everything is beautiful. It's a dream come true, and I hope you can build more of these."
Patricia Spensieri
Camino Esperanza resident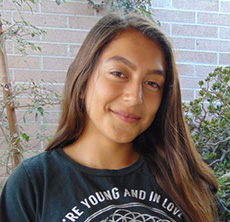 "I have my own room and space where everyone can settle in. We don't feel squished in with my sisters and nieces, like in the other home before I moved into Central Station Apartments. It's much more spacious and a really nice environment."
Marlene Garcia
Fillmore Central Station resident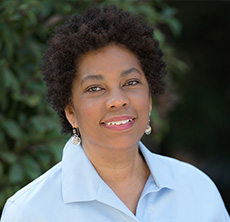 Denise Bickerstaff
Cabrillo's Director of Business Development & Administration
"I give because I want to have an impact on our residents that goes beyond what I do as an employee at Cabrillo. While I feel lucky to be able to work at Cabrillo, I know that EVERYTHING we do has impact. Giving monthly is easy and more convenient – it only took a few minutes to set up. I just built the amount into my monthly budget and then I don't have to think about it. Even small amounts matter: they enable us to provide programs for our residents that they appreciate. Donations mean that we can continue Homework Clubs, ESL classes, health fairs, food distribution, community gardens, and all of the other wonderful activities that bring residents together and help everyone improve their lives."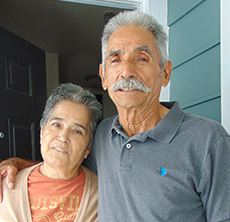 Roberto Lopez
Villa Cesar Chavez resident
"We are forever grateful to Cabrillo. Our lives have changed 100 percent for the better. We lived in a cramped one-unit apartment where our three daughters took the bedroom and my wife and I stayed in the living room. Once we moved here, our daughters had somewhere to study and their schoolwork improved. Having a nice place to live was a dream, but now it's a reality. Cabrillo provides opportunities for families in need and we hope these programs continue to flourish for other families."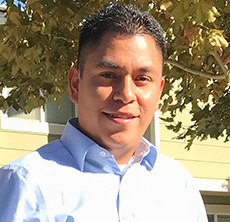 Francisco Rubio
Cabrillo's Property Manager of Montgomery Oaks
"I decided to give to Cabrillo because my mission in life is to add value to people. In order for me to live this out I have to practice it in whatever way I can. Being generous isn't easy. As human beings we will always find excuses to not give. That's easy to do. However, leaders give. Leaders find ways to serve others."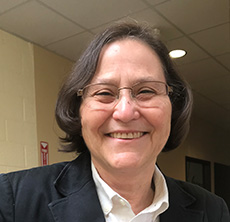 Barbara Macri-Ortiz
Land-use Attorney and former Cabrillo Board Member
"Being on the Board was one of the most rewarding endeavors of my life. I saw it as a huge opportunity to learn, and I know I have been a more effective affordable housing advocate and land-use attorney because of this experience. It was hard work, but each member had something to contribute and we were focused on the mission. You are not only the face of Cabrillo in the community, but you are the counter culture that can get involved in something bigger than yourself that positively impacts people's lives. Cabrillo is the most successful and well known commodity in Ventura County with respect to affordable housing, and that's a fact. We can use this platform to be the best hope for working people in this county so they have safe and secure places to live and raise their families."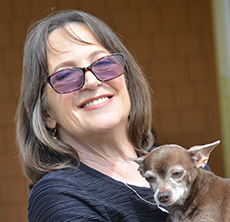 Patricia Spensieri
Camino Esperanza resident
"Camino Esperanza is a little slice of heaven. I've never seen anything like this. I was a homeowner, and I feel like a homeowner again. I love it. I love the back door, the porch. It's like a dream come true, honestly. I really never thought that I would have my own place again, and you've really made a dream come true for me. It truly restored my life. You have no idea what you folks did for the seniors here. I can say is everything is beautiful. It's a dream come true, and I hope you can build more of these."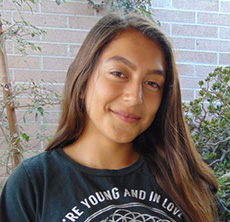 Marlene Garcia
Fillmore Central Station resident
"I have my own room and space where everyone can settle in. We don't feel squished in with my sisters and nieces, like in the other home before I moved into Central Station Apartments. It's much more spacious and a really nice environment."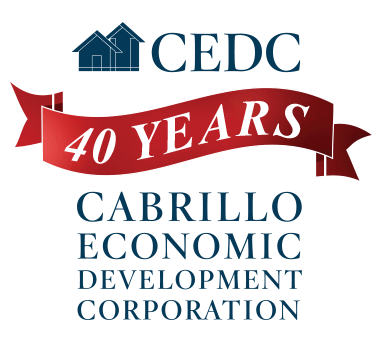 Join Cabrillo EDC for a FREE virtual, educational event, featuring National Housing Expert and
Guest Speaker, Lourdes Castro Ramírez – The Future Of Affordable Housing
To our Cabrillo Economic Development Community,
Cabrillo is actively monitoring the situation regarding COVID-19 and implementing updated operational procedures for the safety of our staff and communities. Staff is working remotely until further notice. You can reach our personnel at 805-659-3791, emailing us at [email protected] or call or email staff directly. Our properties are staffed but offices are closed to the public. You can contact the property via phone directly with any questions or concerns.
We appreciate your understanding, CEDC Management Team.
(opens in new window)