The Rodney Fernandez Gardens is an affordable apartment community serving eligible farmworkers and low-income families. The property comprised of 89, one-, two- and three-bedroom apartments. The two-story, walk-up style buildings enclose a large recreational play area for a diverse age of children, a thriving community garden, community room and manager's office. The community is named after the Cabrillo Economic Development Corporation's former Executive Director, Rodney Fernandez.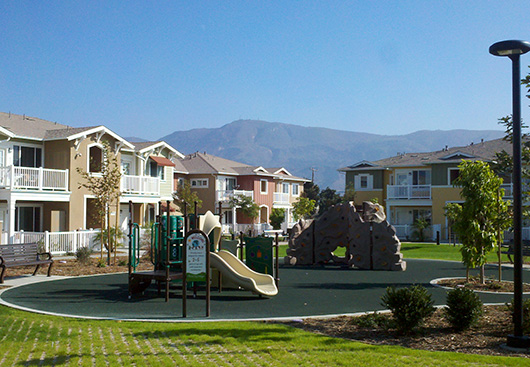 Property Details
Direction 212 W Santa Barbara St, Santa Paula, CA 93060, USA Directions (opens a new window)
Contact Info

OFFICE

(805) 933-7400 (Se habla español)

(805) 933-7422

Monday - Friday, 8:30 a.m. – 5:30 p.m.
Amenities
Community garden
Community Room
Recreational play area
Apply for Housing