The Rodney Fernandez Gardens is an affordable apartment community serving eligible farmworkers and low-income families. The property comprised of 90, one-, two- and three-bedroom apartments. The two-story, walk-up style buildings enclose a large recreational play area for a diverse age of children, a thriving community garden, community room and manager's office. The community is named after the Cabrillo Economic Development Corporation's former Executive Director, Rodney Fernandez.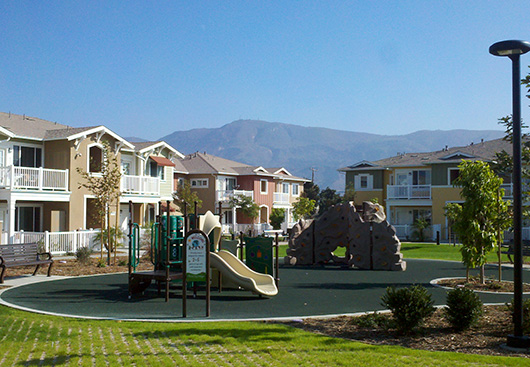 Property Details
212 West Santa Barbara Street, Santa Paula, CA 93060, EE. UU. Directions
Contact Info

Luis Mendoza Manager

(805) 933-7400 (Se habla español)

(805) 933-7422

Monday - Friday, 8:30 a.m. – 5:30 p.m.
Amenities
Community garden
Community Room
Recreational play area
Apply now