Wagon Wheel is an affordable community with 119 homes that consist of one-, two-, three- and four-bedroom units that range in size from 700 to 1,230 square feet.
The community is part of mixed-use development that will include 1,500 dwelling units and 50,400 square feet of commercial space, including stores and retail businesses.
These apartments are available for rent to income-qualified, low-income individuals and families based on the area median income (AMI) for Ventura County. Rents are restricted at 35 percent AMI and below, 50 percent AMI and below, and 60 percent AMI and below.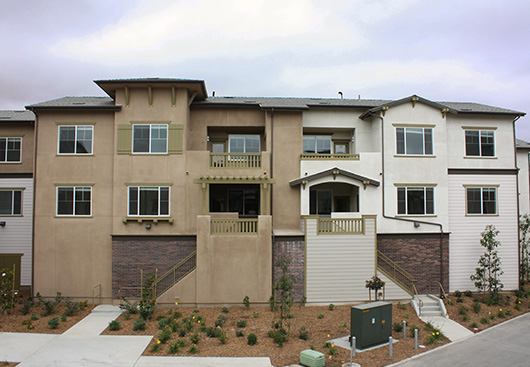 Property Details
510 Winchester Dr, Oxnard, CA 93036, USA Directions
Contact Info

Raquel Vargas, Manager

(805) 604-4520 (Se habla español)

(805) 604-4360

Monday- Friday, 8:30 am to 5:00 pm. Closed 12:30 - 1:30 pm for lunch.
Amenities
Community Room
Dishwasher
Elevators
Gas ranges
Gated parking
Heating and air conditioning
Microwave ovens
Private balconies
Refrigerators with ice makers
Washer/dryer
Apply now